North Myrtle Beach's Diva Marathon and Race
A parade of pink, glitz, tutus, boas, and tiaras has become a mainstay of the Diva Half marathon. Women of all shapes and sizes come together to celebrate life and girl power. This year, North Myrtle Beach will host its second DIVA Half Marathon and 5k races. The female empowerment race is held in some of the country's top vacation destinations and North Myrtle Beach has happily decided to sponsor the race for a second time.
The starting line begins at Ocean Boulevard and 1st Avenue North. All participants receive medals, t-shirts, back packs, goody bags, and individual awards as well as champagne and roses at the finish line. What a sight it is to see the finishers at the post race dance party in their feather boas and tiaras. The Diva marathon is for all types of runners, from the advanced to the first-timer and the youngest to the oldest. For most runners the feeling of being in the spotlight is a once in a lifetime experience where they can feel like a queen for the day, a true shining DIVA!
Don't forget that the guys can join in to but this is a FEMALE empowerment race! Hundreds of excited spectators and volunteers fill the streets to cheer on Divas throughout the race. The excitement is growing as we anticipate the wonderful event!
Don't forget that you'll need a place to rest your weary head! We have a special deal for all you Divas and your families - call us today for all your race needs. We have professional vacation specialists that can help you book the perfect property for your Diva experience!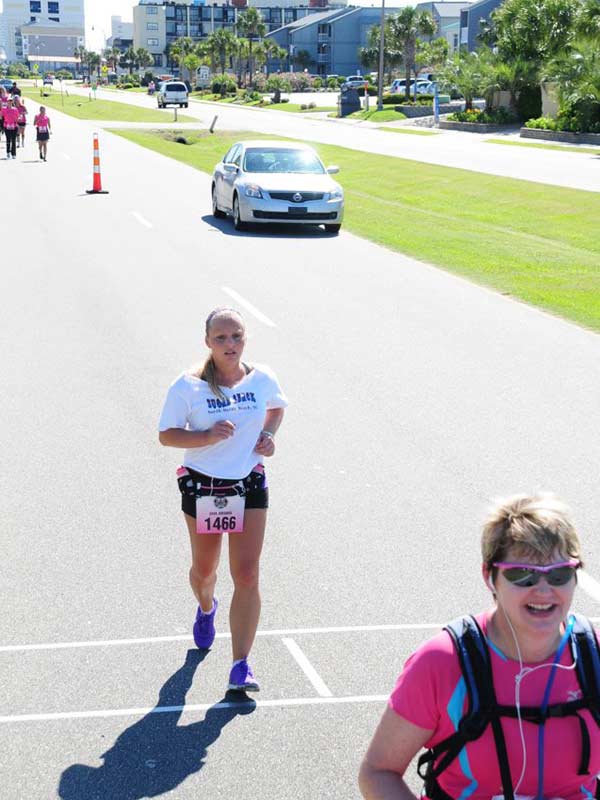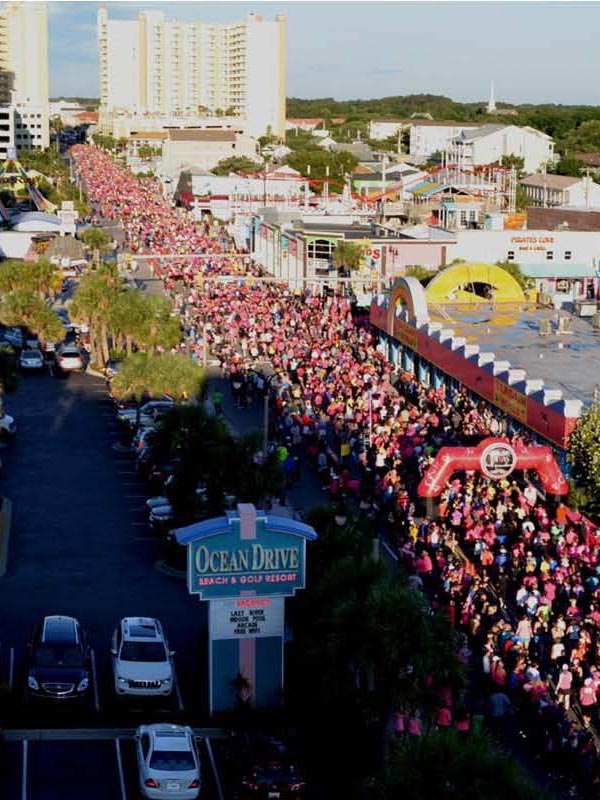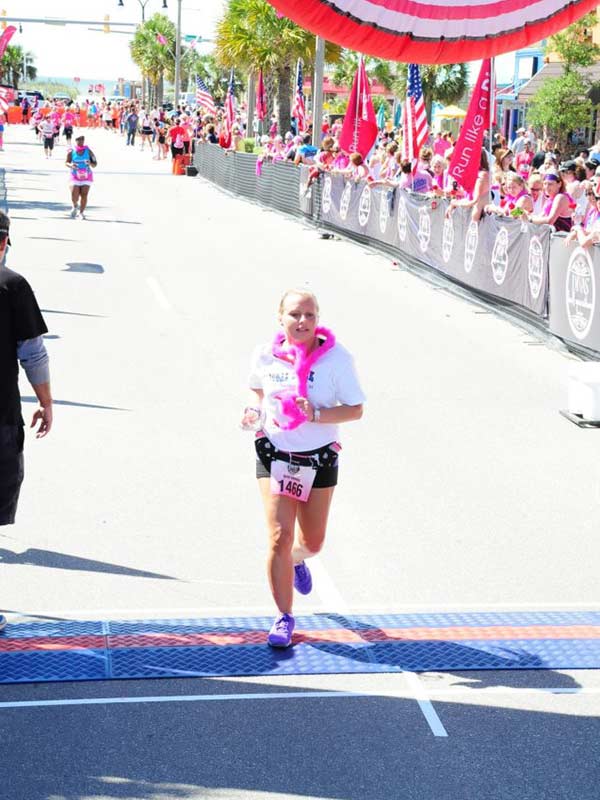 This is our very own Ecommerce Director, Amanda, crossing the finish line in the 2012 half Marathon