Things To Do at Myrtle Beach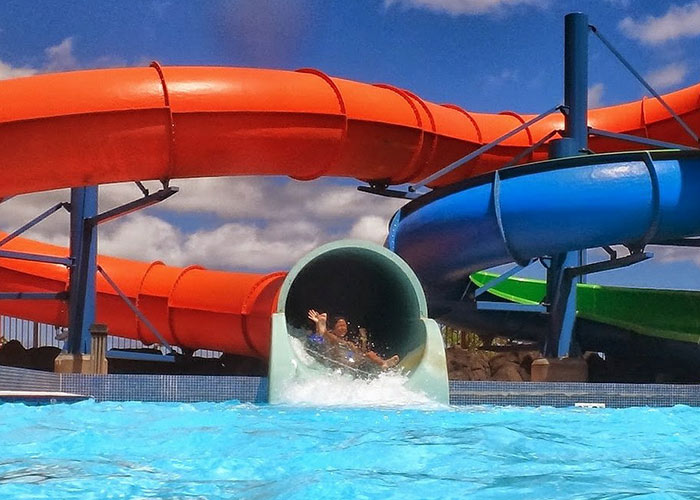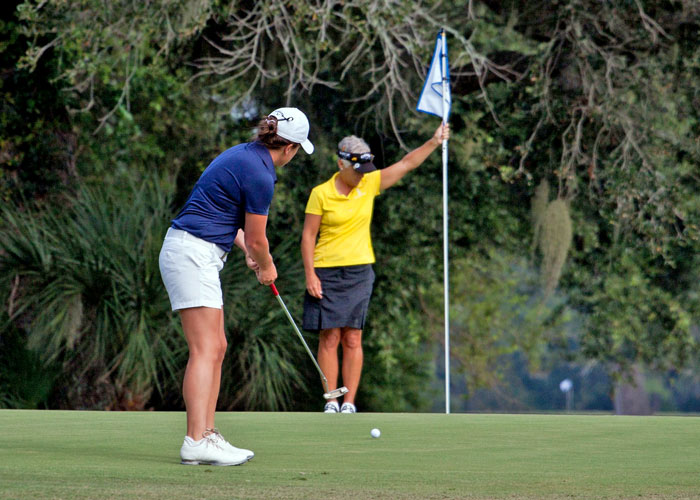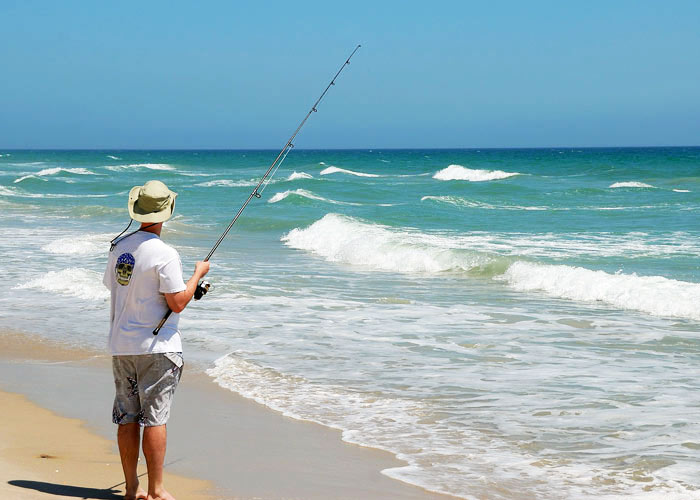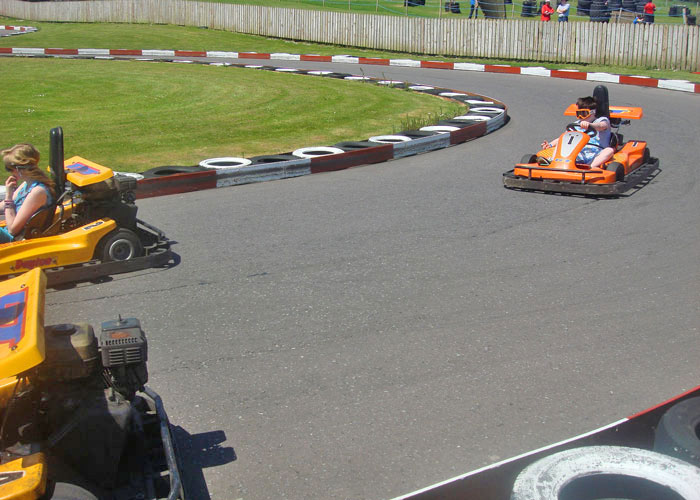 North Myrtle Beach Amusements and Attractions
Remember, there is any easier way to get around town! Leave your car keys on the counter and choose a different way to visit the local attractions!
Park your vehicle and avoid traffic congestion and parking hassles! Easy to ride, go anywhere, YRyde pedal-assist electric bicycles can be delivered to your Vacation Rental of choice! Weekly and monthly rental reservations are available by clicking: Yrydebykes of Myrtle Beach
Beach it in style with a golf cart from Salty Frye's. Reserve your golf cart now at Salty Frye's Golf Carts! Special rates & discounts available for Elliott Beach Rentals guests.
Welcome to the beaches of North Myrtle Beach, South Carolina and all the fun that families have when their memorable vacations are enjoyed here! Take a short drive away from your North Myrtle Beach vacation rental, oceanfront beach house or sprawling resort and you will undoubtedly see some of the amusements that make North Myrtle Beach, South Carolina a terrific beach vacation destination. There are miniature golf courses, parasailing and bungee jumping. The seaside amusement and water park, Family Kingdom, is a popular hot spot for families with kids, even if your vacation rental features a private swimming pool or the resort in which you are staying has a lazy river and kiddie pool.

Explore off the beaten path during your North Myrtle Beach vacation, too and you will discover some amazing attractions that you simply do not want to miss, such as horseback riding on the beachfront. Learn to box, take a spin class or try a yoga class in North Myrtle Beach, South Carolina. Take the kids for a tour of the wonderfully weird at Ripley's Believe It or Not Museum when you stay in an oceanfront condo or beach house this summer.

Relish the quieter side of Myrtle Beach by visiting world renowned sculptures at Brookgreen Gardens and the Atalaya castle at Huntington Beach State Park, both are just minutes from the North Myrtle Beach, South Carolina area vacation rentals. There are two nearby vineyards that offer wine tastings and welcome picnics.

Hop into a Jeep for a unique tour of the Myrtle Beach area and its Lowcountry ecosystems. Jump on a helicopter for an intriguing look at the Myrtle Beach, South Carolina area. Sports fanatics will love the minor league baseball that is played in Myrtle Beach and race car fans will want to visit the Myrtle Beach Speedway. Myrtle Beach area amusements and attractions show visitors a great time in the air, on land and on water and all of these hot spots are just minutes away from your oceanfront house or vacation rental.
Don't forget about the Myrtle Beach Boardwalk for a stroll down the oceanfront and all the shops, arcades and restaurants!
Go to Area Amusements and Attractions
North Myrtle Beach Restaurants
Eating in the North Myrtle Beach area can be as much fun during your North Myrtle Beach vacation as playing on the beach and visiting all the nearby amusements and attractions. North Myrtle Beach area restaurants are plentiful and each one offers something different, whether on the menu, the views or the ambiance. For breakfast, lunch and dinner visit as many restaurants as you can during your stay in North Myrtle Beach, SC to enhance your North Myrtle Beach vacation and when you have a kitchen in your beach house or oceanfront condo you can readily bring back the leftovers to be reheated later during your vacation.
There are more than 1,000 restaurants throughout the Myrtle Beach area. While there are the typical fast food and chain restaurants that you will readily recognize, there are restaurants of all sizes that overflow with character and have an enticing menu to boot. Don't just eat when you are in North Myrtle Beach. Dine. And take home a memorable experience that includes delicious food and incredible service.
The vast selection of North Myrtle Beach area restaurants includes Italian, Caribbean and Japanese fare. Extensive wine lists accompany many menus throughout town and seafood is a staple that is served for breakfast, lunch and dinner. There are raw bars, sushi bars and tiki bars in North Myrtle Beach, South Carolina and some of the best ones just might be located in the resort in which your oceanfront condominium is located.
Dine where you can overlook the Atlantic Ocean, Intracoastal Waterway or salt marsh. Some restaurants feature historical significance and serve guests in what was once a church or an oceanfront vacation cottage. Outdoor concerts, piano bar and live music often contribute to your North Myrtle Beach area dining experience. Whether you want to wear flip flops or stilettos out to eat there is a restaurant that caters to your expectation and who knows, you might choose to dine where there is a celebrity affiliation, such as Greg Norman or Jimmy Buffett, during your North Myrtle Beach vacation.
From all-you-can-eat buffets to a la carte menus and the local catch of the day to European cuisine, the eclectic selection of our restaurants can't be beat!
Go to Myrtle Beach Restaurants
North Myrtle Beach Entertainment
Swashbuckling pirates, valiant knights on horseback and spellbinding acrobats are part of the live entertainment lineup in the Myrtle Beach, South Carolina area. Elaborately staged theatres with a cast featuring extravagant costumes will lure you away from your oceanfront condo or vacation rental resort and into a world of imagination and amusement.
A brilliant combination of singing, dancing and comedy appear on more than one stage in the North Myrtle Beach, SC area. Crossing all musical genres: country, gospel, pop and rock from today and yesteryear—the live entertainment boasts headlining concerts and tribute shows. Where else can you see Elvis, Patsy Cline, the Oak Ridge Boys and the Steve Miller Band during one beach vacation? Myrtle Beach also has dinner theatres and restaurants with theatre-type entertainment. During the holiday season Christmas shows take to the stage and turn the Myrtle Beach area into a magical winter wonderland, a wonderful accompaniment to your vacation.
Make sure your Myrtle Beach vacation includes at least one night of live entertainment at a nearby theatre. The shows are energizing and the music will have you tapping your feet and singing along. The entertainment on stages around Myrtle Beach is varied, but all of it is great. Come see what is playing at The Alabama Theatre, The Carolina Opry, The Palace Theatre, Pirates Voyage, Medieval Times, Legends in Concert, Ghosts and Legends Theatre and House of Blues.
Local live entertainment theatres are easily found around town. Barefoot Landing is on the north end of Myrtle Beach. Broadway at the Beach is near 21st Avenue North in Myrtle Beach. A couple theatres are located where Highways 17 Business and Bypass merge just north of 82nd Avenue North in Myrtle Beach, South Carolina. And just west of the Intracoastal Waterway, near Highway 501, are even more live entertainment options for your vacation pleasure.
Go To Myrtle Beach Entertainment
North Myrtle Beach Shopping
As you drive into the Myrtle Beach area it is difficult to not see all the shopping opportunities before you. Shopping malls, outlet malls, boutique stores and intriguing shops line Highway 17 and are tucked behind the trees and alongside the Intracoastal Waterway. Go beyond the pool deck at your resort or skip down the street from your vacation rental and discover the mom and pop shops, eclectic boutiques and diamonds in the rough that are memorable North Myrtle Beach, SC shopping experiences.
Shopping is not just for the girls in your family. The men don't want to be left out when Myrtle Beach Harley-Davidson and Bass Pro Shop are nearby your North Myrtle Beach vacation rental. Martin's Golf and Tennis Superstore appeal to those who like to hit the links and take to the tennis court.
There is something for the whole family at such Myrtle Beach area destinations as The Market Common, Broadway at the Beach and Barefoot Landing. These landmarks feature shopping, dining and entertainment all in one pedestrian-friendly, waterfront spot. After an afternoon of finding new clothes, fabulous home décor and gifts for the dog-sitter and the person back home that is watering your plants, take in a movie or get seats for a terrific live show. Dinner choices at these destinations are varied and include everything from pizza and burgers to award-winning fine dining.
During your North Myrtle Beach vacation be sure to check out the one-of-a-kind stores that you don't have back home. The Lazy Gator, Callahan's and Hope Taylor and Company are memorable places that are just as fun to shop as they are to browse. Great deals, hot trends and fabulous beach-appropriate finds are here when you shop the Myrtle Beach venues that are just minutes away from oceanfront condominiums and close to vacation beach houses!
North Myrtle Beach Golf
Much fanfare surrounds golf courses in the Myrtle Beach area. Not only are the golf courses plentiful—there are more than 90 Myrtle Beach golf courses for you to play—but they are also award-winning. Scattered from Little River on the north end to Murrells Inlet on the south end, golf courses are always closely located to your North Myrtle Beach vacation rental and many tee times can be coupled with accommodations at oceanfront condos or spacious beach houses for the ultimate in a North Myrtle Beach, South Carolina golf vacation.
Peruse the Myrtle Beach golf courses online before booking a tee time. Choose renowned golf courses that have been ranked by some of the golf industry's most prestigious publications and associations. More than one golf course in Myrtle Beach has been named a South Carolina Golf Course of the Year. There is a five-star rated golf course and one that has been honored with Golfweek's Top 50 in the Southeast award. Golf Digest named some Myrtle Beach golf courses as the Best Places to Play. When you are ready to book your tee time or golf package, visit our sister company, Myrtle Beach Golf Authority.
From the practice facilities with driving ranges and putting greens to the luxurious clubhouses with smoking lounge, grill and bar, you can make a day of golf. Play nine holes, 18 holes or a par-3 during your North Myrtle Beach vacation. Bring the kids and take advantage of junior golfer specials. Or sign up for a lesson and really improve your game during your beach vacation.
North Myrtle Beach Water Sports and Fishing
A vacation in North Myrtle Beach, SC inherently means getting wet in the ocean, which is often in the backyard of beach houses or just down the street from vacation rentals. But add the local water sports and fishing opportunities into your North Myrtle Beach vacation agenda and you will get wet in new ways. Fishing charters, sailboat charters, boat rentals, dolphin watch tours, jet ski rentals, parasailing and so much are all here for your family to enjoy. So grab your sunglasses, put on the sunscreen and don't forget your camera because ideal photo ops are just minutes away.
Fishing in the North Myrtle Beach area takes on many different forms. Fish the inlets, rivers and oceans. Fish inshore, nearshore, offshore or way offshore in the Gulf Stream. In North Myrtle Beach you can fish from piers and from shore. You may rent your own boat and bring your own fishing gear or you may charter a fishing boat. There are flats boats, sport fishing boats and head boats. You can charter a boat for a half day or a full day or overnight. And what you aim to catch is as varied as the fishermen on the water: flounder, grouper, sea bass, Spanish mackerel, king mackerel, tuna, wahoo, mahi mahi, sailfish and even shark!
There is more to North Myrtle Beach water sports than fishing. Go parasailing and at some locations you can parasail three people at one time. The ocean views from the air are incredible and you are likely to see dolphins and turtles while you soar so high above your beach house or at eye level with your oceanfront resort. Jet ski rentals are popular and there are places to rent them where you will ride the ocean waves and other places where you will be in the Intracoastal Waterway. Banana boat rides carry about six people at one time and they are fun. Hold on tightly as you bump across the waves and get wet from the spray.
Go to Myrtle Beach Water Sports and Fishing
---
Spend your vacation being on vacation... because your vacation should start by walking through the door, not by heading to the store!
Visit www.groceriesahead.com