Crescent Beach Area Properties
---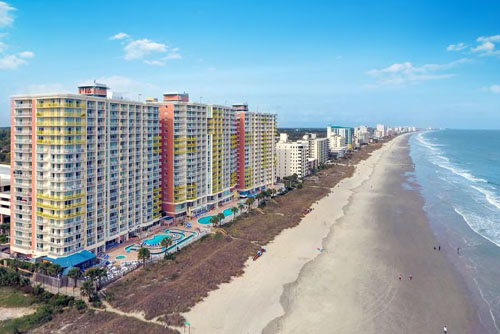 Why not act like a wave and crash on the beach? Crescent Beach, that is. This beautiful coastal North Myrtle Beach area is chock full of beach houses, oceanfront restaurants and entertainment—and it is conveniently located to Main Street with its rides and boardwalk amusements!
Choosing a vacation rental in Crescent Beach allows you and your guests to enjoy unlimited time in the sun, sand and surf! Reserve a house right along the Atlantic Ocean and venture out before dawn. Settle down in a comfortable beach chair with your coffee and marvel at the colors of the glorious South Carolina sunrise. Enjoy spending time on your oceanfront deck while you catch up on some reading or some rays! A walk on the beach can change your whole day, especially when the oceanfront is just steps away. Why not take along a bucket and collect colorful seashells to take home as souvenirs? If you choose to stay a street or two back from the beach you will enjoy the peace and quiet that comes with being just a bit off the beaten path, but you will still be able to hear the crashing waves and smell the salty breezes coming off the ocean. You can't do that at home!
The big attraction at Crescent Beach, is, of course, the oceanfront, but while staying at a beach house there you will also be close to wonderful restaurants, mini-golf courses, art galleries and boutiques. Crescent Beach is calling—and you must go!!