Oceanfront Condos Vacation Rental Properties
---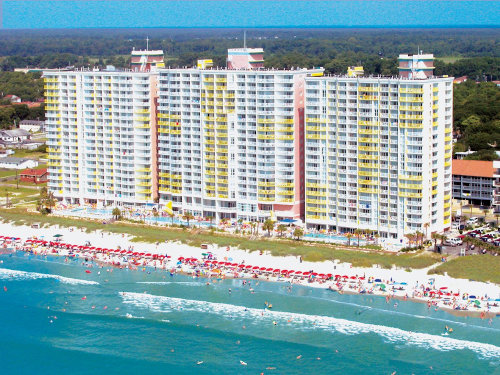 An oceanfront destination is ideal for guests who prefer the close proximity to the boundless Atlantic Ocean, its amazing beaches and its fabulous coastline. Jump over the waves, find beautiful seashells along the surf, build sandcastles or take a horseback ride down the seashore. As you engage in the activities you will take pleasure in the stunning views. Rise early with the sun at the break of dawn. As the sun casts off its glistening sheet to arise from its waterbed, the colorful hues that adorn the Eastern horizon will keep you coming back for more. With your oceanfront accommodations, besides seeing the sunrise, enjoy a front row seat, sip a beverage, read a book or simply keep an eye on all of the happenings that unfold across the coastline and throughout the ocean waters.
As you stroll along the soft sand, the mesmerizing ebb and flow of the tide reveals more pretty seashells with each step you take. As you take time to coast, you will realize the gentle breezes coming from the salty ocean air. Watch pelicans dive into the Atlantic Ocean as seagulls strut across the sand. Each is in search of a tasty snack. See the dolphins swim by on occasion as parasail boat sails in distant waters with an adventuresome soul flying along with the wind currents.
Spot shrimp boats and recreational yachts offshore, and spy Jet Skis zipping around over the whitecaps. Oceanfront beach vacation rental condos offer so many fun amusements and attractions. They also create a peaceful retreat. The Myrtle Beach, SC coastline extends for miles to showcase its spectacular beaches. As you take your adventure along the tidal zone, you are shore to discover what the ocean has in store for you. A world of discovery is just steps away when your Grand Strand getaway includes oceanfront beach vacation rental condo accommodations.